College Athletics Construction Roundup: December 2015

Last Updated on March 28, 2023
The "College Athletics Construction Roundup" is a monthly series on the construction of intercollegiate athletics facilities. Each month we'll provide a list of announced, in progress and recently completed athletic construction projects from around the country. You can view previous editions of the "College Athletics Construction Roundup" here.
Football
Florida Atlantic received a donation to be used towards a new Sports Medicine Center. The facility will include areas for preventative therapy, rehabilitation and hydrotherapy treatments, as well as offices for training staff.
Kansas State will construct a showcase stage within Bill Snyder Family Stadium for the marching band. The new space will provide more space and greater accessibility for the 400-member group. The band's sound projection through the stadium will also be enhanced through the project.

Utah will spend $13.5 million for a new video board and sound system in Rice-Eccles Stadium. The video board will be 89 feet tall and 118 feet wide. The sound system will be a distributed system with speakers around the stadium rather than a single set of speakers located on the scoreboard. Expected completion is Summer 2016.
Air Force will install a new video board in Falcon Stadium. The $2.9 million board will be 2,500 square-feet, which is expected to be the largest in the Mountain West Conference and among the service academies.
East Tennessee State broke ground on a new stadium. The $26 million facility will seat 11,000 and is expected to be complete for the 2017 season. ETSU began playing football again this year after a 12 year layoff and will play its first couple of seasons in nearby Kermit Tipton Stadium.
North Carolina will build a new Indoor Practice Facility. While mainly for use by the football program, the new facility will also provide indoor practice space for the soccer and lacrosse programs.

Liberty announced plans for a new Indoor Practice Facility. Plans call for a turf playing surface, a 70-foot high clearance and glass panels to allow for natural lighting during daytime hours.
South Carolina approved a new football operations facility. The $50 million, 100,000 square-foot facility will be located adjacent to the practice fields and will feature a football-only weight room, locker rooms and meeting spaces.
Oregon State broke ground on the Valley Football Center, to be located in the north end zone. The project will include almost 38,000 square-feet of new space in addition to more than 25,000 square-feet of renovated space. The building will feature an expanded weight room, nutrition area, football operations space and a sports medicine area.

Monmouth announced plans to renovate its football stadium. The $15 million project will increase capacity, stretch the seating area from goal line to goal line and update the press box. If work can begin at the conclusion of the 2016 season, the construction is expected to be completed in time for the 2017 season.
—————
Basketball
Xavier revealed plans for Phase II of the Cintas Center renovation. Seating additions will increase capacity to 10,370 and will include new hospitality areas. Other improvements include more courtside seating, wider seats in the lower bowl and a Loge-style seating area. Construction should be complete in time for the 2017-18 basketball season.
New Jersey Institute of Technology (NJIT) broke ground on a new Wellness and Events Center. The $102 million, 200,000 square-foot facility features a 3,500-person sports arena that will also serve as a conference and events center. Other features include a pool, track and study and meeting space.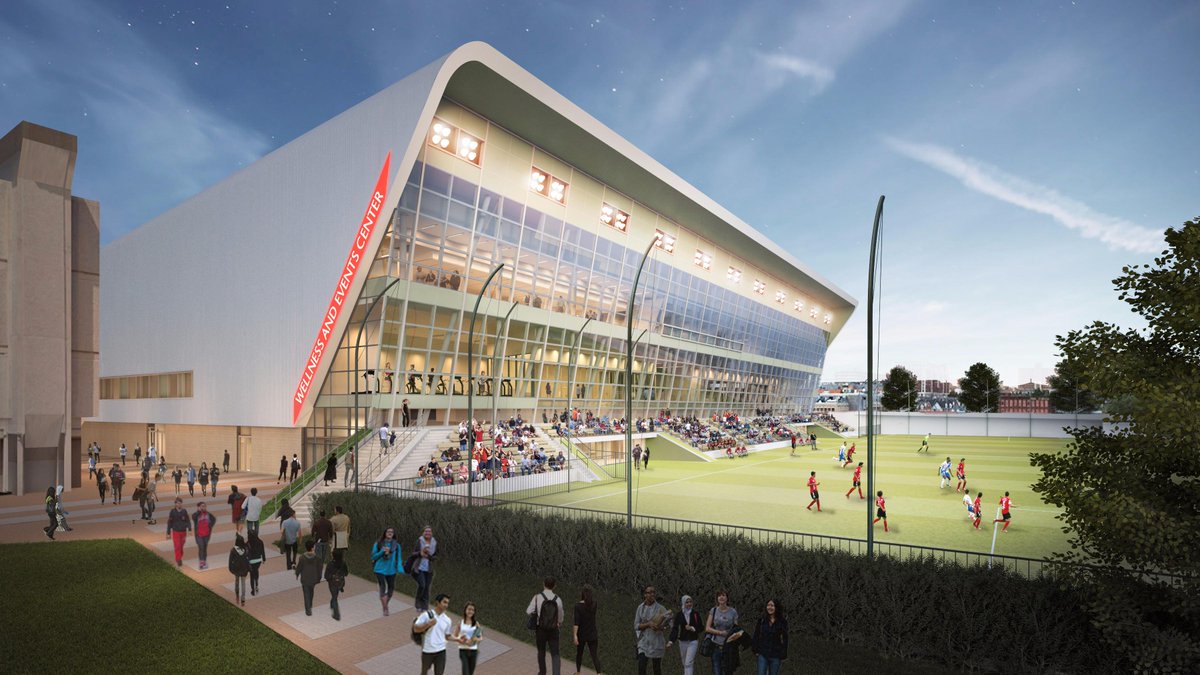 BYU broke ground on the Marriott Center Annex. The facility is a two-story, 38,000 square-foot basketball practice facility. Construction is expected to be complete in October 2016.

—————
Olympic / Other Sports
Dallas Baptist will install a new turf field at Horner Ballpark. The project will provide a consistent playing surface for the entire field. The school will also upgrade the padding on the walls surrounding the field.
New Mexico approved a new baseball clubhouse. The facility will include a coaches room, player's lounge and locker room, training and hydrotherapy rooms and a second level deck overlooking the field.
Wichita State will install a new LED video display board at Eck Stadium. The display will measure 20.5 feet high by 63.5 feet wide and will allow for a large, single image to be displayed or it can be divided into multiple windows.

—————
Academic & Multi-Use Facilities
West Virginia announced plans for a new aquatic and track complex. The school partnered with the governing bodies from several county entities on the $25 million project. The new facility will include a 75,000 square-foot pool featuring an eight-lane, 50-meter competition pool with diving tower, as well as a nine-lane outdoor track with seating for 1,000 spectators. A cross country course will encircle the entire complex.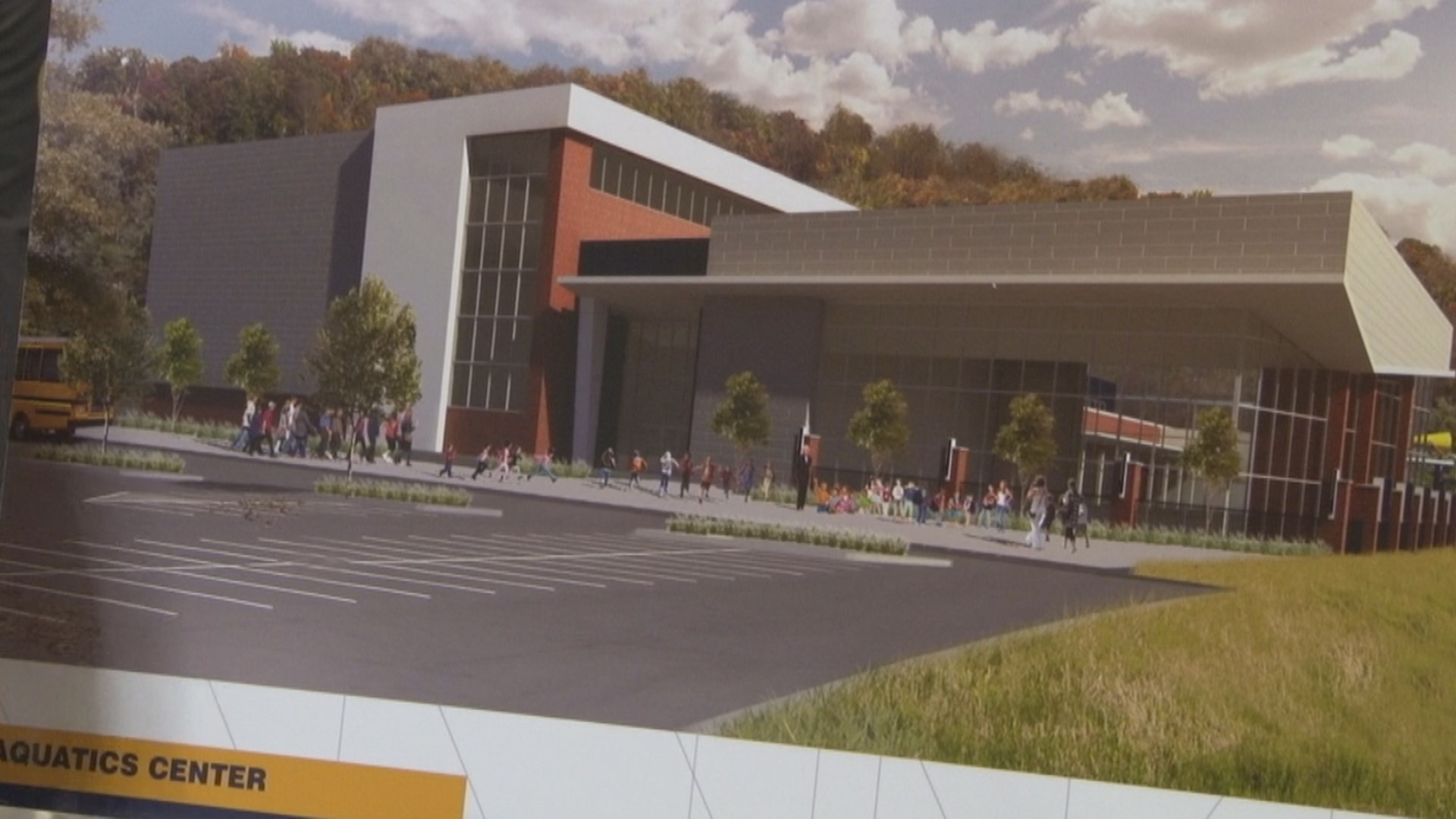 Northwestern broke ground on a new lakefront facilities: the Ryan Fieldhouse and the Walter Athletics Center. The fieldhouse is a large indoor facility for both football and Olympic sports practices, as well as non-sporting events. The athletics center will house academic support functions, a nutrition center and dining facility, a sports performance center and office space.

North Dakota opened its new $19 million High Performance Center. The indoor facility includes a 100-yard turf field, a ceiling high enough to allow for kicking and punting, an eight-lane, 300-meter track and space for sports medicine and conditioning.
—————
Other Notes of Interest
Georgia State submitted a bid for Turner Field and the surrounding land. The school would plan to develop the 67 acres to move several sports closer to campus, including football and baseball. Student housing could also be developed on the property.
The University of Alabama Board of Trustees voted to assist UAB in its effort to build a new football facility. The Board will assist in immediate funding of the new facility while UAB continues in fundraising efforts. This allows UAB to move forward even though the $15 million in necessary funding has not yet been raised.