Last Updated on December 2, 2020
The "College Athletics Construction Roundup" is a monthly series on the construction of intercollegiate athletics facilities. Each month we'll provide a list of announced, in progress and recently completed athletic construction projects from around the country. You can view previous editions of the "College Athletics Construction Roundup" here.
Football
Tennessee announced it will conduct a feasibility study focused on additional renovations to Neyland Stadium. The study is expected to examine widening concourses, expanding restrooms, and improving concession areas.
Temple has allocated funds for a stadium architect. It has been reported the school's goal is a new 35,000-seat stadium with an estimated cost of $100 million.
—————
Basketball
Ole Miss opened The Pavilion at Ole Miss. The $96 million basketball facility features wider concourses and wider seats for patrons than the Tad Pad, the basketball programs' former home.

Dayton will explore potential upgrades to the University of Dayton Arena. In addition to examining concourse and seating bowl infrastructure, the school will enlist the assistance of some season ticket holders for opinions on desired areas of improvement for the 50 year old building.
—————
Olympic / Other Sports
Oregon will renovate Hayward Field as the school prepares to host the 2021 World Championships. Permanent seating capacity will expand by 2,000 seats, but designs include capabilities for temporary seating up to 30,000 (the minimum required for the World Championships. The new West Grandstand will include suites, office space, an indoor practice space, locker rooms and a weight room.

Grand Canyon University unveiled the $10 million renovation to its golf course, now called Grand Canyon University Golf Course. Renovations include a new 225,000 square-foot club house. The city of Phoenix will own the facility while the university will manage operations.
Long Beach State began renovations on Blair Field. A new, padded fence will be constructed, reducing distances to home plate. The first phase of construction also includes a new batting facility down the right field line.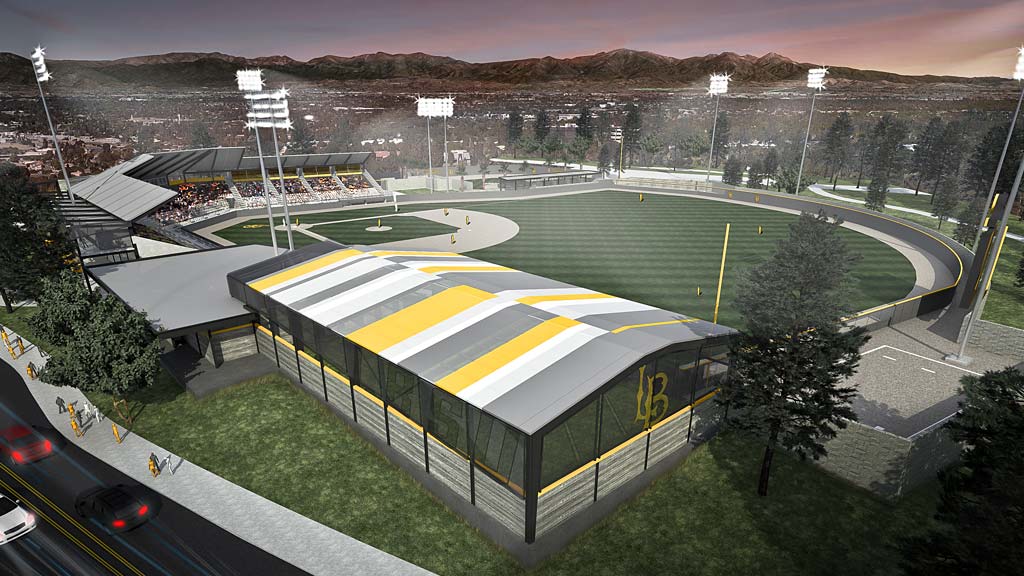 Arkansas will install the largest video board in college baseball at Baum Stadium. The video board will feature 1,775 square feet of digital space and high-definition video.
—————
Academic & Multi-Use Facilities
Dartmouth approved a new $20 million indoor practice facility. The building will feature a permanent artificial turf field and is expected to alleviate a shortage of indoor practice space for the school's 15 varsity teams.
Have a project you'd like to submit for next month? Email us here.